The beauty of Salerno starts from far away. Welcome to Salerno 1950
About us
This lovely apartment wants to make its guests feel "at home", thanks to a warm and welcoming atmosphere typical of the '50s. This is evident in every little detail: the chromatic and stylistic choice, the "Mid Century" pieces of furniture , sought after by a team of young interior designers. Comfort is the desire that Salerno 1950 wants to make for its guests: spacious wardrobes, large and bright bathroom with shower and an elegant heated towel rail, a spacious kitchen with all the useful appliances to enjoy the good food that our region offers.
Via Guerino Grimaldi 5, 84121 SALERNO IT
+393517713365
info@salerno1950.it
Salerno 1950 is a nice apartment, elegantly furnished and with all the comforts to make your stay unforgettable. It recalls the vintage atmosphere of the 1950s: it has a classic setting contrasted with a modernism made up of geometries and colors. Our house has a functional kitchen equipped with modern appliances and with everything you need to cook and taste the typical products that our beloved land offers. The non-smoking room has a double bed, a wardrobe, a comfortable armchair and is equipped with air conditioning, heating, a private balcony equipped with table and chairs, WI-FI.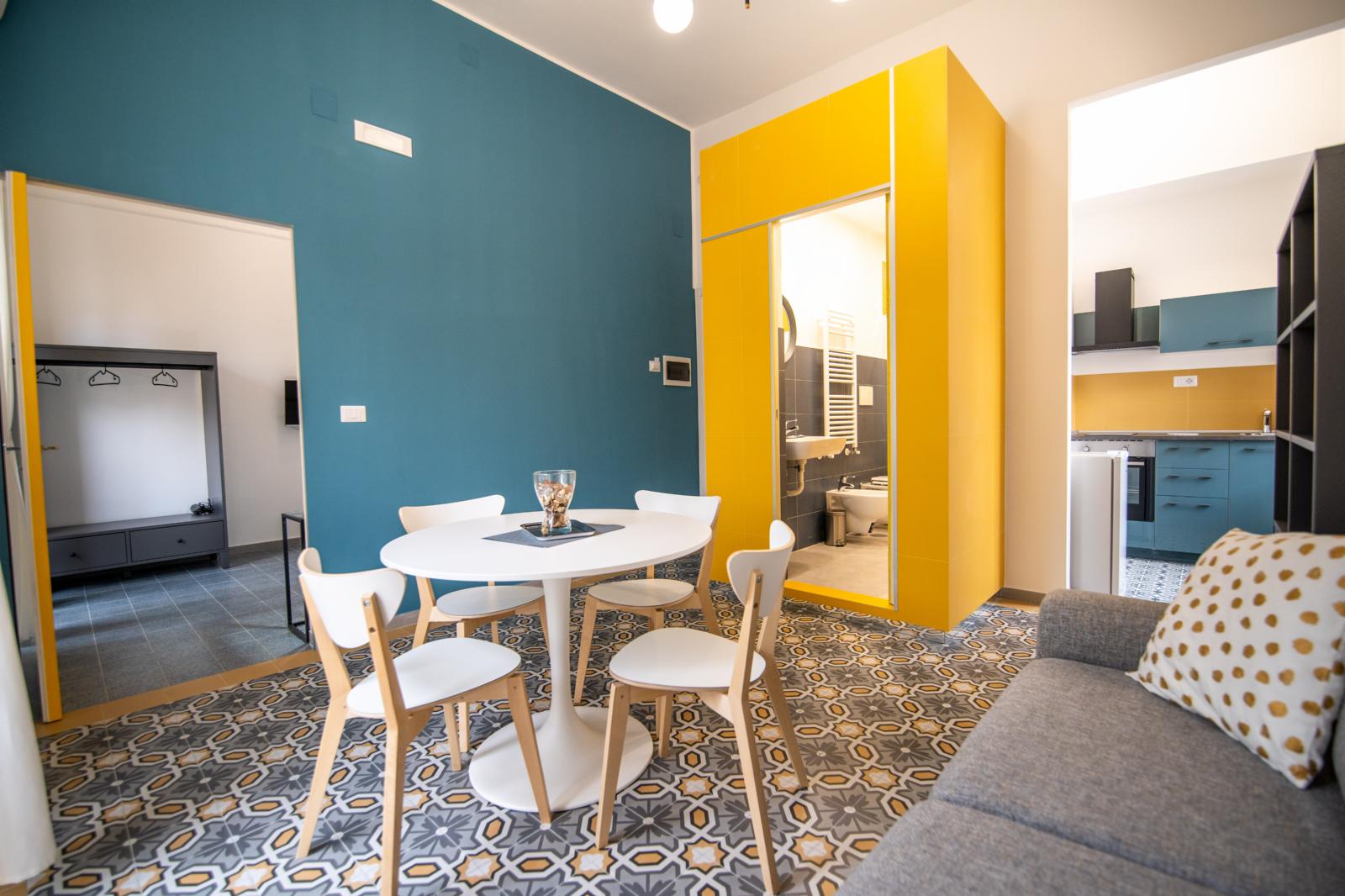 Our Guests Say:
A very nice structure, very well furnished, a few minutes from the city center. Highly recommended !!!