The beauty of Salerno starts from far away. Welcome to Salerno 1950
À propos de nous
This lovely apartment wants to make its guests feel "at home", thanks to a warm and welcoming atmosphere typical of the '50s. This is evident in every little detail: the chromatic and stylistic choice, the "Mid Century" pieces of furniture , sought after by a team of young interior designers. Comfort is the desire that Salerno 1950 wants to make for its guests: spacious wardrobes, large and bright bathroom with shower and an elegant heated towel rail, a spacious kitchen with all the useful appliances to enjoy the good food that our region offers.
Via Guerino Grimaldi 5, 84121 Salerno IT
+390892095332
info@salerno1950.it
Salerno 1950 est un charmant appartement, élégamment meublé et équipé de tout le confort pour rendre votre séjour inoubliable. La structure se propose comme une "location touristique" et incarne l'ambiance vintage des années 50: elle présente un cadre classique pour le choix des finitions contrastées par un modernisme fait de géométries et de couleurs. Notre maison est équipée d'une cuisine délicieuse et fonctionnelle équipée d'appareils modernes et composée de tout ce dont vous avez besoin pour vous rafraîchir et profiter des produits typiques que notre terre bien-aimée offre.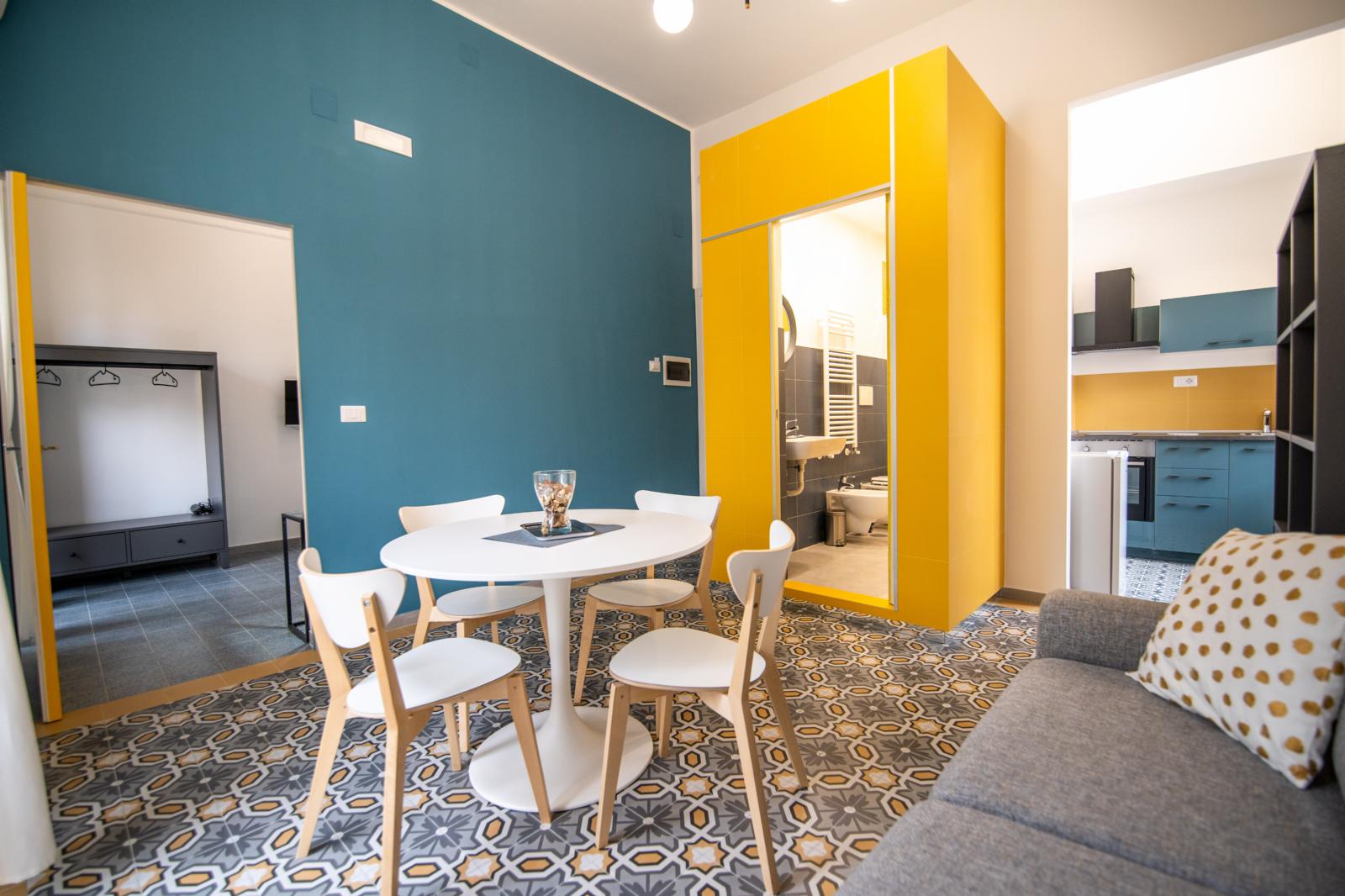 Nos clients disent:
A very nice structure, very well furnished, a few minutes from the city center. Highly recommended !!!